Donate to the International Collaborative
Please donate to the ICSEE. Your gifts help to support the ICSEE and the work of the Maasai Stoves & Solar Project, including work with water, and with widows.  When you donate, you become an essential part of our work, helping it to succeed. Our projects depend on the financial support of generous donors, like you. With your sponsorship, you demonstrate shared values of improved health and quality of life for the people, and a healthier environment for all.
Annual Appeal
Each year, we evaluate new Project needs. In addition to ongoing opportunities, our Appeals focus on changing requirements and new areas for support. View a recent Annual Appeal here.
Thank you for helping to make our Appeals a success.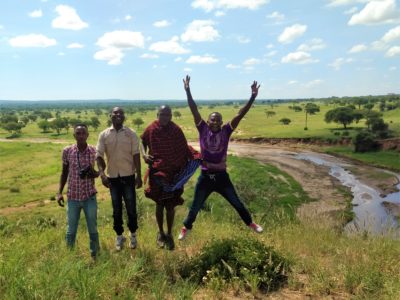 Fundraising policies
The International Collaborative, also known as the International Collaborative for Science, Education, and the Environment (ICSEE) is a 501(c)(3) non-profit organization registered in the United States with a counterpart Non-Governmental Organization registered in Tanzania.
Your gift is tax-deductible to the full extent of the law. The organization focuses on the Maasai Stoves & Solar Project.
Do you wish to make a deeper inquiry? We will be pleased to provide our annual report (990 form) upon request.
We respect your privacy and will never share your contact information, without your express permission.
Making a genuine difference
Collaboration with ICSEE and ICSEE(T) means real action and genuine accomplishment. Because of this, more organizations are joining in with our work. With more resources coming to us from these agencies, this  means your contributions are leveraged and multiplied, for greater change. These projects change lives!
Fundraising events for Maasai Stoves & Solar
Thank you to the hosts and guests who make these events possible, throughout the year. Held in international locations, these intimate gatherings represent an ideal opportunity to meet like-minded people to discuss important issues.
Enjoy delicious food while viewing images and hearing stories from the developing world, first-hand. Learn what a difference a commitment to change can make. Be inspired by genuine empowerment and true sustainability. And don't forget your checkbook!
Contact us to host a fundraiser in your area or to request an invitation.