As the need for organizing women for power and independence intensifies, The Global Fund for Widows (GFW) and ICSEE Tanzania have created a new collaboration to make even greater efforts possible.
Over the years, together with the GFW, we organized 19 groups of 25 widows in Maasai villages. Later on, with funding from other sources, we added another 12 groups.
The women in the groups share some of their funds in their cooperative banks and make loans to each other. They also have a collective livestock fattening business that brings money into their village through sales in the meat value chain.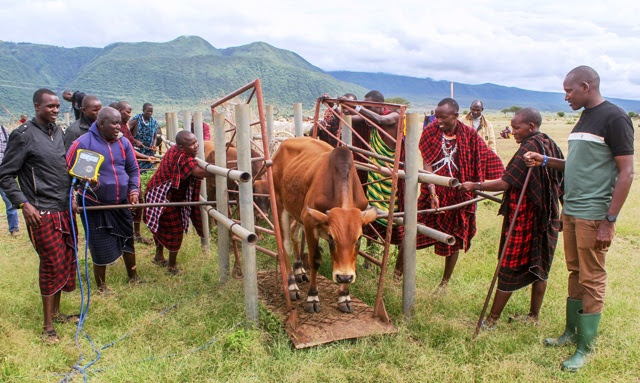 This unites them. These groups also attract volunteer men from their village who value the empowerment of the women, and advise them in their new livestock businesses.
The GFW and ICSEE Tanzania have entered into a new strong and powerful collaboration. Together they will organize seven more groups.
Mesha Singolyo, our head of women's organizing on the ground in Tanzania (pictured above, on the right) will now also serve as Country Director for the GFW. Congratulations to Mesha for her well-earned promotion.
We are very impressed with the commitment Maasai women make to work for life improvement once they get organized and begin to believe in possibilities. This new collaborative energy from the GFW expands the empowerment program and is very important to both our organizations.